---
JVC-ConnectedCam_GY-HC900
JVC Handheld 4K ConnectedCam: Stream and Record Directly from your camera
How to Easily Setup the JVC KY-PZ100 with the RM-LP100 Controller
Leading the way for IP acquisition
For years, JVC Professional Video has quietly led the way for IP acquisition. Additionally, they continue to assist in reshaping the process of video production workflow design. JVC focuses on the versatility and flexibility of working in a variety of environments. Above all, JVC remains committed to bringing feature-rich products to the market, while continuing to provide unparalleled value.
Renewed Commitment to Quality Manufacturing
With a renewed commitment to quality manufacturing, and an emphasis on IP-based workflows, JVC has a solution for any challenging video production scenario. Because of their forward thinking—likewise, their ability to integrate a camera, monitor, or bonded cellular solution into almost any workflow—Stream Dudes highly recommends and uses JVC Professional Video products on a daily basis.
More than just Cameras and Monitoring
JVC Professional Video provides full video solutions for the creation of robust, reliable and simple-to-use infrastructures. Lets start with cameras that feature built-in encoding and web streaming capabilities. With this solution, content producers are no longer bound to fixed locations. This is certainly an improvement over traditional, hardwired workflows.
JVC now is looking toward the future by embracing the benefits of video over IP. They are developing innovative products that easily can allow the sharing of video across a studio, or across the world.
As JVC continues to pave the way for change in how people produce and acquire video, Stream Dudes is proud to feature products that are part of the larger solution:
JVC GY-HC500 4K Connected Cam
This handheld 4K production camcorder offers uncompromised live and recorded image quality, and connectivity you won't find in any competitor's product. Shoot 4K ultra-HD with HDR and record to SSD or SDHC/SDXC media in a wide variety of formats including ProRes. Ultra-HD ProRes 422 10-bit at 50/60p is possible when recording to SDD media.**
10-bit ProRes 422/422HQ/422LT, at 4K UHD resolution and 59.94p/50p/29.97p/25p/23.98p recording to M.2 SSD**
4K UHD 29.97p/25p/23.98p 4:2:2 10-bit or 4:2:0 8-bit (150Mbps) and various HD recording to SDHC/SDXC card*
HDR recording, HLG or J-Log1 (10-bit)
Backup recording to M.2 SSD**
Clip Continuous Record mode
1-inch (effective) CMOS sensor with high picture quality
* Recording media not included
** M.2 SSD media not included with KA-MC100G media adapter.
JVC GY-HC900 Connected Cam
The industry's most connected camera. The GY-HC900CHU is a unique and innovative broadcast camcorder equipped with a new powerful communications engine that truly makes News-over-IP a reality with a streamlined ENG workflow that's both reliable and cost effective.
(3) Advanced 2/3-inch CMOS high sensitivity image sensors
1080p slow-motion recording @ 120fps
Built-in, advanced JVC streaming engine compatible with RTMP, Zixi and Wowza streaming engines
Snap-on SFM-CAM2 bonded LTE transceiver
Built-in Wi-Fi (2.4GHz/5GHz), high speed MIMO with dual external antennas
B4 lens mount
JVC GY-HM250 4K Camcorder
JVC has always been a leader in camera innovation, unique features and solid value. Featuring JVC's unique IP capabilities, the GY-HM250 can not only stream directly from the camera, but it can also be controlled over IP for remote CCU functions. Adding to an already capable 4K camera, the GY-HM250 also has the ability to put overlay graphics and texts directly in the the camera.
Unique Facebook Live integration for easy, reliable streaming
Single 1/2.3-inch CMOS image sensor with 12.4 million pixels
High quality integrated 12x F1.2-3.5 zoom lens (35mm equivalent: 29.6-355mm)
Lower-third and full-screen titling solutions for recorded or streamed video
Zero Config configuration capability
Tele-macro mode provides better focus on close objects
JVC KY-PZ100 Robotic Pan, Tilt, Zoom Camera
The KY-PZ100 is a robotic pan, tilt and zoom (PTZ) video production camera. It's the first PTZ camera that features JVC's unique IP communications engine providing network connection via Wi-Fi*, 4G-LTE*, or cabled LAN. It's designed to be used as a stand alone remote camera or as part of a multi-camera system in both studio and field environments.
Resolution: Full HD 1080p, 1080i, 720p Video
Optical Zoom Lens with 30x Zoom Ratio (4.3-129mm, f/1.6~4.7)
USB Host Connection for Wi-Fi or 4G LTE Adapter
Advanced IP Communications Capability
PoE+ Equipped
Direct Drive Motor for Smooth, Quiet and Accurate Pan and Tilt
Simultaneous 3G-SDI and HDMI and IP Digital Outputs
View Specs
JVC KY-PZ200 Professional HD PTZ Camera with SRT
Great for remote conferences and lectures, the KY-PZ200N and KY-PZ200 support UVC (USB video class), which enables the cameras to be used as webcams. Both models can be directly connected to a PC via USB (cable sold separately), making the cameras ideal for a range of educational, other digital applications.
Resolution: 1920x1080, 1280x720, 1024x576, etc.
20x Optical zoom; 8x Digital zoom
SRT adds automatic repeat request (ARQ) and forward error correction (FEC)
Multi-camera synchronization for live event production
PoE+ Equipped
Low-latency IP video transmission standard
Supports UVC for use as a webcam
View Specs
JVC KY-PZ200N Professional PTZ Camera with SRT & NDI | HX
The new HD KY-PZ200N camera provides optimal streaming image quality and performance for remote production over the internet and is equipped with NDI® | HX and H.265/H.264/MJPEG encoding; "future-proofed"with SRT streaming technology; and includes vertical interval time code (VITC) multi-camera synchronization technologies.
Resolution: 1920x1080, 1280x720, 1024x576, etc.
20x Optical zoom; 8x Digital zoom
"Futureproof" SRT adds automatic repeat request (ARQ) and forward error correction (FEC)
Multi-camera synchronization for live event production
PoE+ Equipped
Low-latency IP video transmission standard
Supports UVC for use as a webcam
View Specs
JVC KY-PZ400N Professional 4K PTZ Camera with SRT
With integrated NDI®|HX technology from NewTek®, the JVC PTZ camera now offers a high-quality, low-latency IP video transmission standard that is ideal for streaming in an ever-evolving media landscape.
Resolution: 3840x2160, 1920x1080, 1280x720, 1024x576, etc.
12x Optical zoom; 16x Digital zoom
"Futureproof" SRT adds automatic repeat request (ARQ) and forward error correction (FEC)
Multi-camera synchronization for live event production
PoE+ Equipped
Low-latency IP video transmission standard
Supports UVC for use as a webcam
View Specs
JVC KY-PZ510 PTZ Camera
With a blistering set of innovative features, JVC's new KY-PZ510 Series of PTZ cameras should be on any church?s short list. Capable of 4K 60p performance for high-quality shots with lots of movement, these cameras are putting to shame the PTZ cameras of just a few years ago that were often referred to as just glorified security cameras.
Multi-slice encoding technology that is intended to reduce latency and boost image quality with lower bit rates
Designed to work with remote productions latest in remote production technology with NDI® 5 support
Simultaneously output NDI®, SRT, and RTMPS for hybrid local/remote workflows
Vertical Interval Time Code (VITC) with Network Time Protocol (NTP) provides multi-camera synchronization
Super-wide horizontal angle of view (80 degrees) and focal length of 21.8 to 261.8mm
4K60p streaming delivers natural imagery in settings with a lot of movement, such as sports and live events
JVC ProHD Portable Wireless Bridge/Cellular Uplink
Carry it anywhere! This portable bridge is a powerful bonded cellular hotspot that features Peplink's patented SpeedFusion™ technology that allows you to reliably stream your JVC camcorder signals to any destination on the internet. Unlike typical bonded solutions, the PB-CELL200 enables you to stream live video from multiple cameras to HD-SDI decoders or servers at a central location.
Robust Bonded LTE Connection for Multiple Streaming Cameras, Encoders and Decoders
Aggregates up to Four Network Links
Extends Enterprise LAN into the Field with a Secure VPN
Dual Embedded Cellular and Redundant SIM Slots
Stream Live Video to JVCVIDEOCLOUD, Facebook, YouTube or any Other CDN
Wi-Fi Connection to JVC Cameras provides location flexibility
View Specs
JVC SFE-CAM Dockable Bridge
The perfect streaming addition for any JVC IP camcorder! The self-contained SFE-CAM dockable bridge is a dual link bonded LTE uplink that directly connects to JVC's 800- and 900-series cameras. Featuring Peplink's patented SpeedFusion VPN Bonding technology, the SFE-CAM Dockable Bridge combines multiple cellular, wired, and WIFI connections to create a robust and secure VPN connection.
Equipped with dual cellular modems with redundant SIM slots
Aggregates up to four different network links (LTE x 2, plus WIFI or ethernet)
Internal MIMO high-efficiency antennas
Two (2) RJ-45 connectors for wired LAN/WAN connections
Built-in GPS receiver for tracking unit's location (with the ProHD Bridge Command Center)
View Specs
JVC RM-LP100 Remote Camera Controller
This advanced controller connects to your network and provides complete IP control of cameras in your facility or anywhere in the world through the internet. A 7-inch (diag.) touch screen panel gives you control of camera groups, presets, PTZ speed, and CCU control of basic camera settings including white balance, shading, iris, record functions, and more. A solid joystick and zoom rocker provide smooth and precise camera movements with PTZ cameras.
IP Control of up to 100 cameras
Seven-inch touch screen for PTZ and CCU functions
User-assignable function keys
Heavy duty joystick for precise pan and tilt control
Remotely control functions for most JVC IP-enabled professional cameras
Video streaming and JVC products are a natural match.  It is because this match that Stream Dudes can offer great IP-workflow solutions that fit within any budget or need. This deep knowledge of IP video allowed our co-founder to become the logical choice for explaining the benefits of JVC's unique IP capabilities.
For more information or to have one of our product specialists help you find the right solution, Contact Us for more information.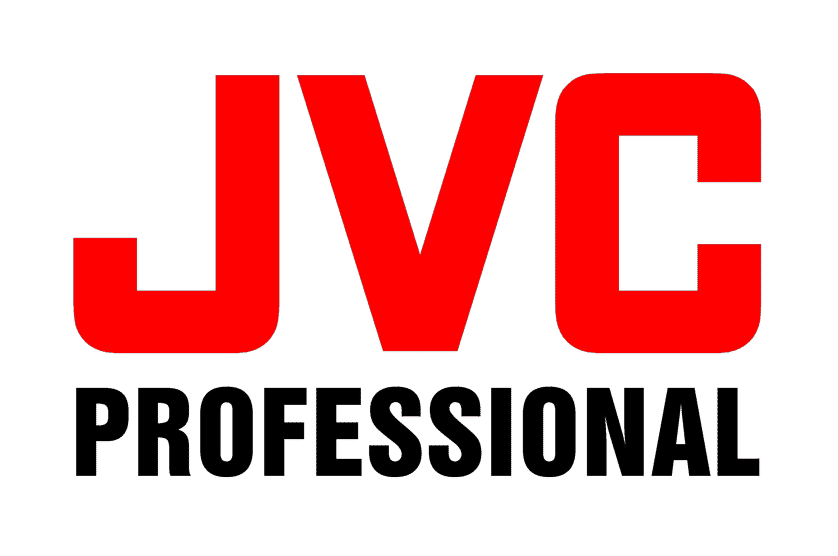 About JVC Professional Video
Headquartered in Wayne, New Jersey, JVC Professional Video is a division of JVCKENWOOD USA Corporation, a wholly-owned subsidiary of JVCKENWOOD Corporation. The company is a leading manufacturer and distributor of broadcast and professional video equipment, as well as D-ILA front projection systems. For more information, visit JVC's website at https://pro.jvc.com or call (800) 582 5825.